About Us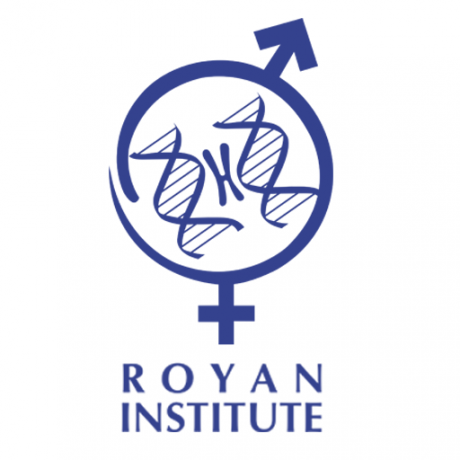 Royan Institute is a renowned center committed to multidisciplinary, campus-wide, integration and collaboration of academic and medical personnel for understanding male/ female infertility, embryo development,
s
tem cell biology, and biotechnology. Royan Institute provides comprehensive services for infertility treatment, regenerative medicine/cell therapy, the production of recombinant proteins, and the development of biological products.
Royan Institute was established in 1991 by the late
Dr Saeid Kazemi Ashtiani
and a group of researchers and physicians in the Iran University of Medical Sciences of Academic Center for Education, Culture, and Research (ACECR) as an outpatient surgery center to provide medical services to infertile couples as well as research and training in reproductive sciences. In 2002, the research fields at Royan Institute also extended into stem cell studies. Afterwards, the research findings were adjusted for application in regenerative medicine and cell therapy approaches. After succeeding three decades, Royan Institute focuses on increasing the success rate of infertility treatment alongside embryo health, and the level of public health through cell
therapy clinical services.
Mission
The mission of Royan Institute, which is aligned with the country's comprehensive scientific roadmap and the ACECR development plan, can be categorized in the following aspects:
●
Research and development of science and technology in the fields of reproductive biomedicine, biotechnology, stem cells, and regenerative medicine
●
Education and promotion of scientific and biotechnological findings at national and international levels
●
Commercialization of research and biotechnological findings to offer services and biological products for the purpose of resolving the country's specialized needs
●
Treatment of infertile patients and difficult-to-treat diseases by the efficient use of research and biotechnological findings
Vision
Royan
Institute is an international center of excellence in research and technology, a pioneer in the development of science, technology, and innovation of biological sciences, with the authority on stem cell science, reproduction, and biotechnology. Royan is planning to be effective in the improvement of "Reproductive biomedicine" and "Regenerative Medicine" in society's health.
Research Institute Activities
The Research Institute carries out its research, training and therapeutic activities through three research institutes and three specialised service centres (Subspecialised Fertility Treatment Centre, Cell Therapy Centre and Diabetes Clinic) with a strategy from science to application.
Royan Institute of Stem Cell Biology and Technology
:
Royan Institute for Stem Cell Biology and Technology (RI-SCBT), formerly known as the Department of Stem Cells, was first established in 2002 to promote research on general stem cell biology in Iran. Thereafter, the Department of Stem Cells was promoted to the Institute for Stem Cell Biology and Technology which included three departments with multiple research groups that conduct studies on stem cells and developmental biology, regenerative medicine, personalized medicine, cancer medicine, biomedical engineering, and the brain and cognitive sciences. The institute is committed to cross-disciplinary partnerships and collaborations with biologists, engineers, and medical academics to improve health by providing a comprehensive and coordinated "bench to bedside" approach.
Currently, the institute departments are:
●
Department of Stem cells and Developmental Biology
●
Department of Cell Engineering
●
Department of Regenerative Medicine
Moreover, there are two initiatives in which principal investigators collaborate to perform research in Cancer Medicine and Biodiscovery.
Both basic research and clinical departments provide significant opportunities for science development and translational research.
The vision of
RI-SCBT is to efficiently translate stem cell research findings into application in the treatment of disorders with the aim of improving health. The mission of RI-SCBT is to generate insights into the biology of stem cells through basic research and to provide the foundation needed for novel therapies by means of regenerative medicine.
Besides research for understanding the fundamentals of stem cell biology with "bench to bedside" approach, this institute tries to do translational research on experimental models and clinical trials in collaboration with other clinical research centers.
RI-SCBT is a member of three international initiatives including:
Stem Cell Genomic Instability Initiative,
AOHUPO Human Embryonic Stem Cell Membrane Proteome Initiative, and the Human
Proteome
project in which Royan Institute studies on chromosome Y (in collaboration with Royan Institute for Reproductive Biomedicine).

Royan Institute of Reproductive Medicine: Royan Institute for Reproductive Biomedicine (RI-RB) tries to increase the fertility success rate alongside improving embryo health through doing researches on different aspects of infertility and its treatment, with the vision of improving the population's health. The main focus of research in the six departments of RI-RB includes: improving ovarian stimulation protocols; improving embryo implantation conditions; etiological diagnosing of embryo implantation failures and spontaneous abortions; improving sperm quality, count, selection, and isolation methods; evaluating the side effects of cancer treatments on gametes; studying the ovarian tissue cryopreservation and in vitro culture of ovarian follicles; early diagnosing of fetal anomalies; epigenetic study of sperm, oocytes, and embryos pre-implantation genetic diagnosis; evaluating the environmental and occupational factors affecting reproduction; studying the effect of quality of life parameters on infertility treatment.
The vision of this institute is to achieve the accurate diagnosis and treatment of infertility based on modern reproductive science, which will lead to healthy newborns in a short period of time. This Institute's mission is to research fertility improvement and increase the pregnancy rate resulting in healthy live births.

RI-RB Departments:
● Embryology
● Endocrinology and Female Infertility
● Ethics and Medical Law
● Male Infertility
● Reproductive Genetics
● Reproductive Imaging
Developmental Biotechnology Institute
:
Royan Institute for Developmental Biotechnology (RI-DB) was initially established in 2004 as a research sub-institute that is located in Isfahan Province. The
endeavours
of RI-DB have made Royan Institute the pioneer of animal cloning in Iran and the Middle East. Coming up with the first cloned sheep in the Middle East in 2006 placed Iran among the few countries having this technology. Making use of this technology in producing transgenic animals has led to bringing the goats into being in Isfahan and Tehran (2009) with the ability to secrete human coagulation factor 9 and human Tissue Plasminogen Activator (hTPA) in their milk.
The vision of RI-DB is to achieve high standards in biotechnology research, and to make biotechnology a premier precision tool for future health development.
RI-DB includes the Animal Biotechnology department, three research groups, and four laboratories.


Overview of the Institute

● The first IVF child born in Tehran, (1993)
● The first ICSI child born in Tehran, (1995)
● Iran's second success in open testicular biopsy to treat severe male infertility, (1996)
● The first frozen embryo child born in Iran, (1996)
● The first ICSI birth by frozen sperm of a gonadectomized man in Iran, (1999)
● The first human embryonic stem cell line established in Iran and the region, (2003)
● The first PGD child born in Iran, (2004)
● First-time use of adult stem cells in the treatment of MI during CABG in Iran, (2004)
● Production the insulin-producing cells from human embryonic stem cells, (2004)
● Culture of human limbal stem cells on the chorionic membrane, (2004)
● Establishment of the first Private Cord Blood Bank in Iran, (2005)
● The first IVM-IVF sheep born in Iran, (2006)
● The first cloned sheep born in Iran, (2006)
● Establishment of mouse and human induced pluripotent stem cells (iPS), (2008)
● The first cloned goat born in Iran, (2009)
● A new method for the treatment of Vitiligo by cell transplantation, (2009)
● The first transgenic goats born in Iran, (2010)
● The first calves born from vitrified in vitro developed embryos in Iran, (2011)
● Establishment of cell therapy pre-hospital, (2011)
● Establishment of Stem Cell Bank, (2011)
● The first healthy childbirth after Molecular PGD for beta-thalassemia in Iran, (2012)
● Birth of eight cloned goats through the simplified method of SCNT in Iran, (2013)
● Birth of the first cloned wild ram as an endangered species in Iran, (2015)
● The first cryopreserved human ovarian tissue auto-transplantation in a cancer patient, (2017)
● Establishment of the Faculty of Basic Sciences and Medical Technology in Royan Institute, (2018)
● Establishment of the Advanced Therapy Medicinal Product Technology Development Center (ATMP), (2018)
● Obtaining the license of producing Kimia-cell in GMP conditions in Royan – ATMP Center from Iran FDA ,(2019)
● Producing the transgene Covidsa mouse for pre-clinical studies of Covid-19 vaccines, (2020)
● Receiving the international ISO certificate; ISO 9001:2015 for Laboratory Animal Science Core Facility, (2020)
● Implementing the phase I clinical trial for Natural Killer cell therapy for pediatric glioblastoma, (2021)
● Publication of book entitled "Tissue Engineering Application in Ovarian Follicles Growth" by Eliva Press, (2021)
● Publication of many chapters in cell Biology and Translational Medicine (volumes 9/16/17) by Springer, (2020-2022)
● Commercialization of human gamete and embryo freeze-thaw media, (2022)
●
Receiving several Razi Research Awards on Medical Science hosted by the Iran Ministry of Health and Medical Education
●
Being selected by Iran National Award for the Book of the Year, (2009)
●
Receiving The Islamic Educational, Scientific, and Cultural Organization "ISESCO"- Science and Technology Prize, (2010)
●
Earning the scientific Hippocrates Prize, (2012)
●
Winning the UNESCO Prize, (2014)
●
Winning Allameh Tabatabaei Award hosted by Iran Vice Presidency for Science and Technology, Presidency and National Elite Foundation, (2014)
●
Earning The World Academy of Science "TWAS" Prize, (2019)
●
Gaining the 32nd Khawrizmi Award, (2019)
●
Receiving the Mustafa Prize, (2019)
●
Placing as one of the top ten research institutes worldwide during the last two decades according to the total number of publications in the field of male infertility and assisted reproductive techniques (ART), (2020)
●
Receiving the Health Service Medal from Tehran Municipality, Health Section, (2021)
●
Achieving second place among 52 Iranian research Institutes, (2022)
●
Winning Dayong Gao Young Investigator Award Cryobiology Society, (2022)
● Placing as 5th center of the top 10 institutions worldwide based on the last 30 years of Scientometric Study in the field of research on Human Varicocele, (2022)
Royan Institute Activities