Dr Saeid Kazemi Ashtiani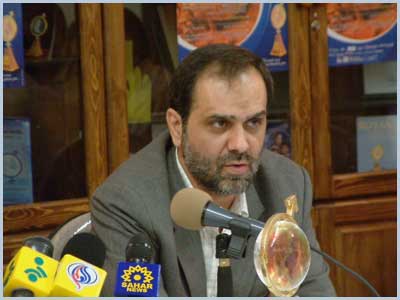 Dr Saeid Kazemi Ashtiani was born in March 1961 in Tehran. Upon completion of his high school at age 18, he was admitted to Iran Medical University to pursue his studies in the field of Physiotherapy. He graduated in 1991 and later in 1993 he started his higher education in the field of Anatomy (Embryology branch) in Tarbiat Modaress University. In 1998, he received his Doctorate Degree with Distinction.
Dr Kazemi established Royan Research Institute in 1991. This institute renders advanced medical services to infertile couples. The center is also one of the most important and active research centers in the Middle East.
Dr Kazemi and his colleagues at Royan Infertility Research Center could achieve a tremendous success in 2003 by generating, reproducing and freezing stem cells. This great scientific finding has earned a high position for Iran among the other top 10 countries having access to this advanced technology.
He was the Head of ACECR, Iran Medical University Branch, Head of Royan Research Institute, guest instructor and lecturer of Iran Medical University as well as Shahid Beheshti University, Executive manager of production of stem cell project in Royan Research Institute, Manager in chief of Quarterly Scientific and Research Journal of Yakhteh, Head of Committee for Ethical problems in Royan Institute, an active member of Iran Infertility Association as well as Iran Anatomical Science Society.
Dr Saeid Kazemi also presided Royan International Award, held six times from 2000-2005. His short fruitful life was ended in 2006 when he died of a sudden heart attack.